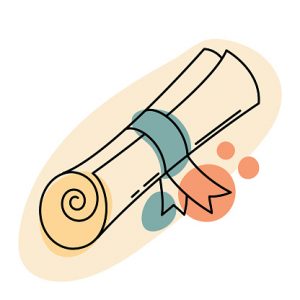 The Floyd County Chamber of Commerce is continuing the chamber scholarships that it has offered for several decades with two $500 scholarships offered again this year. One scholarship is intended for a trade school/community college and one will be for a four-year college/university. Eligible students include any graduating Floyd County resident senior who intends to attend a college or trade school for 2021-22. The chamber is accepting applications from Floyd County High School students, Springhouse Community School students, home-schooled students, and any other Floyd County youth that are planning to attend a qualified post-high school education program. The 2021 chamber scholarship recipients were Matthew Cox, who is currently attending NRCC's welding program and Caileigh Chaffin, who is attending Radford University.
The chamber's scholarship application forms can be picked up from the guidance counseling office at Floyd County High School. Non-Floyd County High School students can apply online or download the application from the chamber's website at FloydChamber.org, or pick up a hard copy in person at the Chamber office located at 109 East Main Street, next to Cocoa Mia. Check the chamber website or call 745-4407 for chamber/visitor center hours if picking up application in person.
The deadline for applications to be submitted is Monday, March 21th.