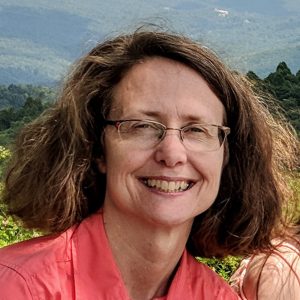 Floyd Economic and Community Development Presentation at Floyd Chamber's February Lunch Meeting
The February Floyd County Chamber of Commerce membership lunch meeting will be held on Tuesday, February 22nd at Noon in the Floyd Center for the Arts Community Room. The lunch sponsor is Thomas & Wall Real Estate. Lunch will be provided for those who RSVP by Friday, February 18th, 2022 to info@floydchamber.org or 540-745-4407, otherwise all from the business community are welcome to come.
The meeting's presentation will be provided by Lydeana Martin, Floyd County Community and Economic Development Director. Martin will give an overview of the Floyd Economic Development Authority, her role in economic and community development, and discuss how economic development and community development is an important partnership.
Lunch meeting sponsor, Thomas & Wall Real Estate.
The Chamber's meeting schedule alternates each month between board meetings and hour-long, membership-oriented lunchtime meetings, typically on the fourth Tuesday of each month. The board business items are eliminated/abbreviated at lunchtime meetings to include more time for presenting topics of general interest to the membership and for membership discussion. Lunch is provided by a chamber member sponsor for these meetings except in December.
The Floyd Center for the Arts is located at 220 Parkway Lane South in Floyd. There is parking available next to and behind the center.
Photo attached:
Lydeana Martin, Community and Economic Development Director for Floyd County